Strategic Programs
VMI offers a combination of proven innovative programs, unique perspectives, extensive technology knowledge, marketing expertise, and unique problem-solving abilities that set us apart from the majority of strategic marketing firms working across the Commercial and Defense sectors.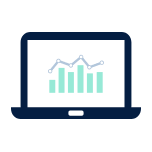 Market Intelligence, Surveillance & Reconnaissance: VMI M-ISR™ Program
The VMI Market Intelligence, Surveillance & Reconnaissance (VMI M-ISR) program has a very focused objective: to raise your probability of market success. Our methodology has evolved and improved based on lessons learned over the past four years of implementation.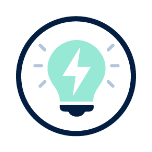 Innovation Exploration
The VMI's Innovation Exploration™ program explores your market to assess the relevancy and viability of your solution against your closest competitors. We assess all capabilities against market unmet needs; Determine gaps, interests; and relative viability/desirability of your advantages.
Growth Processes & Services
VMI provides executive leadership and business professionals with situational awareness and understanding that helps them achieve leadership positions in their markets. Our investigative analysis is based on innovative and proven methodologies that enable our clients to meet or exceed their revenue growth goals.