Strategic Programs
VMI offers a combination of proven innovative programs, unique perspectives, extensive technology knowledge, marketing expertise, and unique problem-solving abilities that set us apart from the majority of strategic marketing firms working across the Commercial and Defense sectors.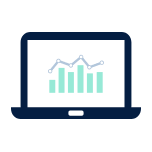 Market Intelligence, Surveillance & Reconnaissance: VMI M-ISR™ Program
The VMI Market Intelligence, Surveillance & Reconnaissance (VMI M-ISR) program has a very focused objective: to raise your probability of market success. Our methodology has evolved and improved based on lessons learned over the past four years of implementation.
While the program has different variants based on the sector and application, we always begin by creating an integrated Common Operating Picture (COP) of the ecosystem made up of a range of people and organizations. Once the COP is complete, we introduce a forum for building shared understanding, discussion, and agile sprint cycle decision making, coupled with creative pro-active problem solving to achieve your goal.
Clients utilizing the M-ISR program in the defense sector have called it the first breakthrough in program acquisition/capture in decades.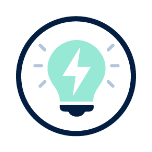 Innovation Exploration
The VMI's Innovation Exploration™ program explores your market to assess the relevancy and viability of your solution against your closest competitors. We assess all capabilities against market unmet needs; Determine gaps, interests; and relative viability/desirability of your advantages.
DELIVERS
1. Your solution's new recommended approach and what it might entail; and potential launch customer(s)
2. Introduction/launch strategies for new technology that will deliver prospective customers with emerging missions/capabilities which fulfill their markets' unmet needs
3. Uncovered technology incubators, early breakthroughs and potential partners/M&A candidates working in select areas; example aerospace battery technologies, electric propulsion, edge computing, machine perception, blockchain, etc.
Growth Processes & Services
VMI provides executive leadership and business professionals with situational awareness and understanding that helps them achieve leadership positions in their markets. Our investigative analysis is based on innovative and proven methodologies that enable our clients to meet or exceed their revenue growth goals.