Final stats:  2,300 exhibiting companies worldwide, including more than 800 startups. Over 40,000 attendees in person, including 1,800 global media across 11 indoor and outdoor venues. 30% of attendees traveled from outside the US, representing 119 countries.
For our third – our hats off to Samsung for an absolute tremendous showcase put forth at CES 2022!

The crowds, the innovation, and the support from Samsung made our CES 2022 a superb show.
Thank you!
We saw their Quantum Matrix Technology Pro TV with 14-bit contrast mapping … AI applied to 8K screens made us committed to the brand. $4-$6K…. whoaa!!!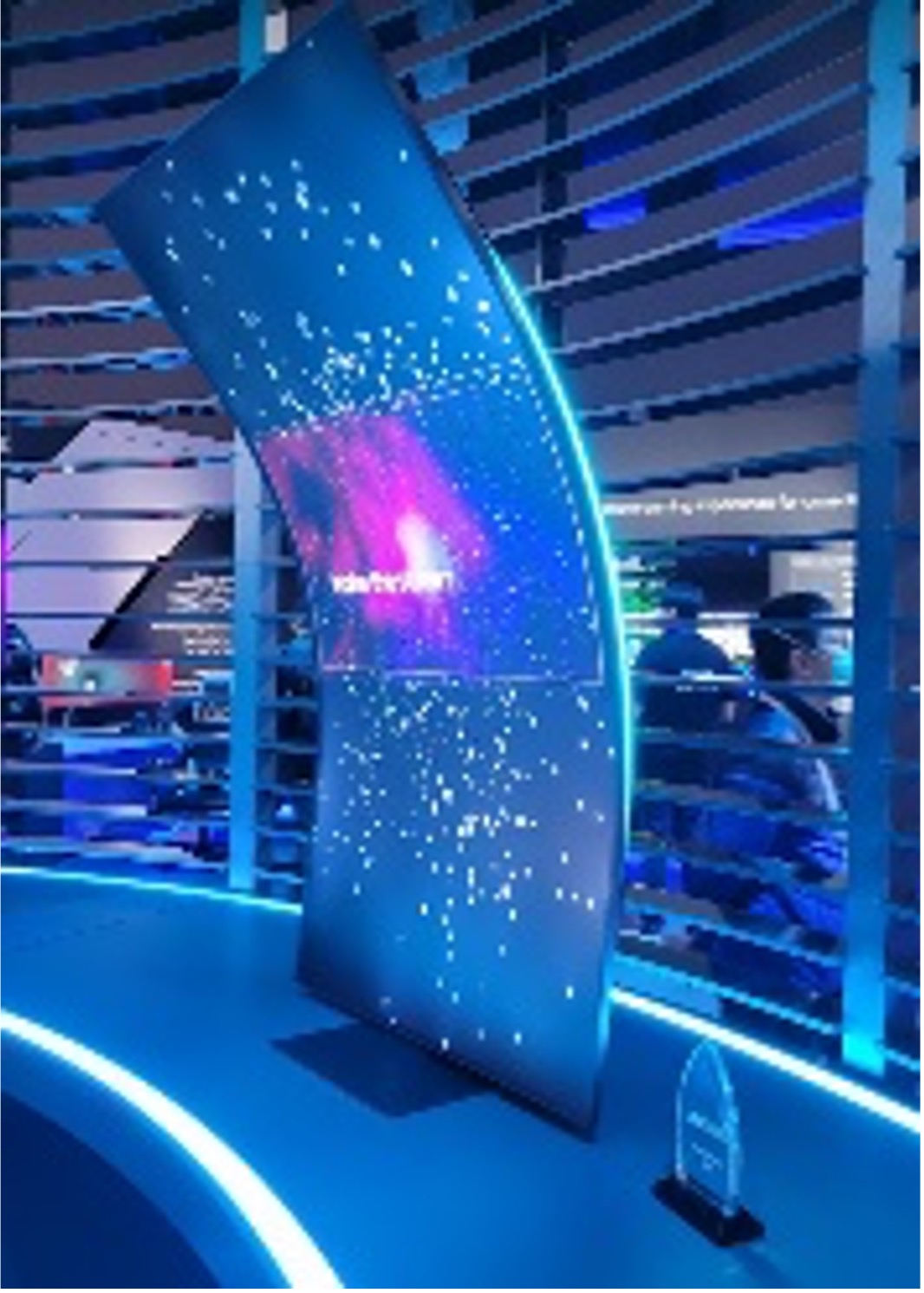 Their excellent curved screens and other products designed for the gaming industry proved that immersive Gaming is a Way of Life.
And what the screen looks like.
Next, Cannon USA showcased their creative collaboration team environment. This product goes way beyond team meetings and looks to create a space where teams can come together while operating from their remote locations to do what they were established for, collaborate and create. We believe this to be a major step forward in this important emerging market. Just think no more talking with your dog to come up with creative ideas. 
Now, leaving you with some fun, or BMW able to change its color in real-time!
Please keep an eye out for the complete VMI 2022 CES White Paper due out by month-end, and be sure to review previous years' library to follow the development of your favorite innovation.
Enjoy! VMI. And thank you for a great week!